Image Header

image_header_version_mobile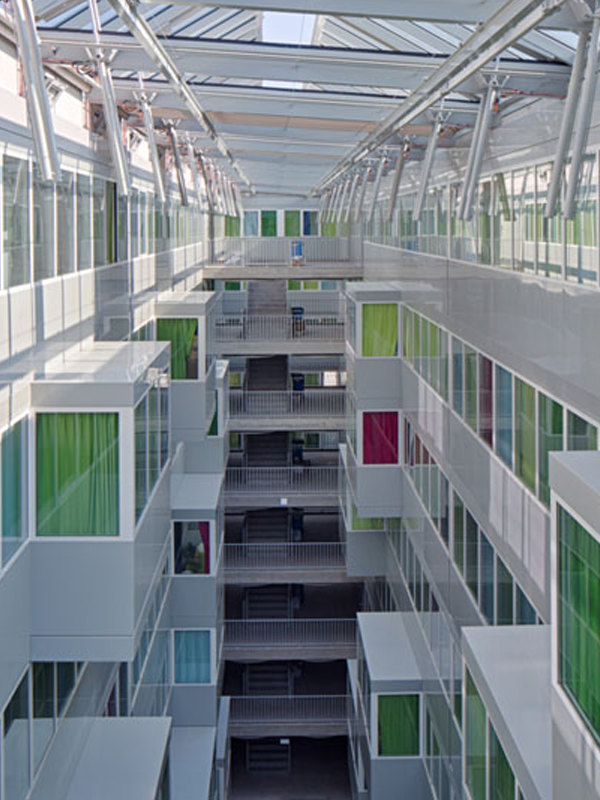 Header
Rental Spaces
Space to Rental at the Cité Universitaire
Réserver maintenant
Spaces available to rent

Booking request
We have spaces available that you can rent for your events in Geneva. Find out more about our spaces and make a booking request by clicking on the link below.
Texte Espace Locatif
Spaces to rent
Cité Bleue Theatre
The Cité Bleue theatre, formerly Patiño Hall, puts on shows throughout the year and can accommodate up to 300 people.
Major renovation work will begin in summer 2021 and is due to last 18 months. We will provide you with regular updates about the progress of the renovation project. We are looking forward to welcoming you to Cité Bleue, and we would be happy to answer any questions you may have.
Multi-purpose hall
We have a multi-purpose hall available to rent that is 110m² and can hold up to 80 people.
We can provide tables and chairs, as well as audio-visual equipment. An adjoining kitchen can be used as an extra.
For information on availability and prices, please contact reception at : cite-uni@unige.ch
Parking spaces

The Cité universitaire has several car parks which are reserved for users of the buildings of the Cité universitaire de Genève.
Due to major renovations from January 2022, the Cité universitaire will no longer be able to sell subscriptions to people who do not use the buildings.
For any further information, please contact reception : guest@unige.ch
Arcade 46 function room
Arcade 46 is a function room available on request.
Residents can use the room for free.
Only students who are 18 years old or over may access the room.
If you are a resident and you have a question, please contact: guest@unige.ch
If you are not a Cité Universitaire resident but are interested in renting the space : please contact the person in charge
Sauna
Cité universitaire has a sauna open from monday to saturday from 9am to 9pm. It is available for both residents and non-residents to use.
Possibility to buy single tickets or subscriptions during Reception opening hours.
We provide you with towels. We also give you a locker key in exchange for a CHF 25 deposit, which is returned to you at the end of your subscription.
| | | |
| --- | --- | --- |
| Price (en CHF) | Student | Public |
| Per Entry | 10.- | 20.- |
| Semester | 80.- | 160.- |
The sauna is closed in July and August.
For more information, please contact reception :guest@unige.ch
Sports facilities
We have facilities available for several different sports, such as beach volleyball, squash and tennis, and a multisports hall. These belong to and are managed by the UNIGE Sports Department.
If you have any questions, please do not hesitate to contact the
Sports Department.
Dark room
In the basement of building C, we have a dark room for developing black and white photos. It was completely refurbished in March 2009. It is available for students and residents, and an annual membership is required if you would like to use it. We manage it in partnership with UNIGE's Cultural Activities Department.
Cité residents, students or anyone else who is interested can get an annual membership from reception.
For information on availability and prices, please contact reception at : guest@unige.ch
Please contact the person in charge
Download the Rules and registration details (in French)
Projection room
The projection room is available to residents who wish to watch a film. Reservations should be made at reception.
Please contact : guest@unige.ch